By 2035, 24 million people living in Germany will be aged over 65, meaning that they will be in need of senior-friendly homes. At the same time, digitization is opening up new opportunities for making homes more comfortable and secure. We aim to exploit these opportunities to the benefit of our customers.
Offering a place to live for a large number of people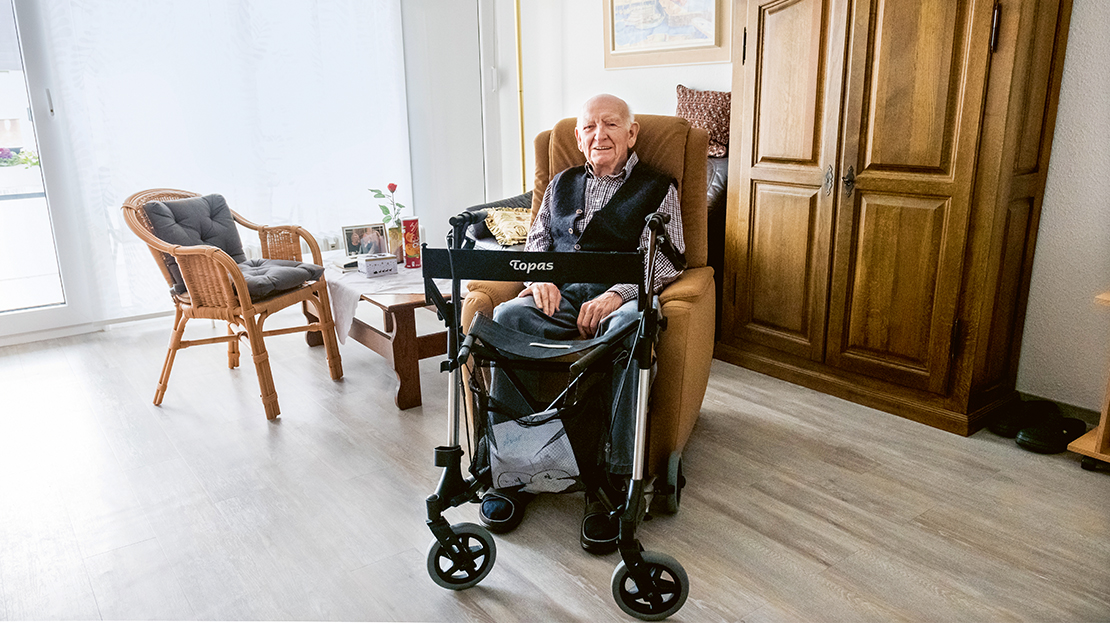 People tend to become less mobile as they get older. For many people, this means having to leave the place they have called home for many years because it no longer meets their needs. As we also want our older tenants to be able to stay in the place they call home, we are gradually making our apartments more accessible. And when we build new apartments, we take the criterion of "senior-friendly" living into account from the outset. The fact that the costs are added onto the rent over a prolonged period makes them manageable for our customers.
Our customers want to enjoy all of the modern conveniences in their homes. In line with our strategy of positioning ourselves as a service provider, we have already identified numerous approaches that tie in with this idea of contemporary living, offering services that our customers value: Cable TV, bathroom and kitchen modernization in response to tenant request, mailboxes for packages in our buildings, special apartment security measures or convenient processes allowing electricity costs to be settled via the rent. We take care to ensure that all of these services are attractive for our customers.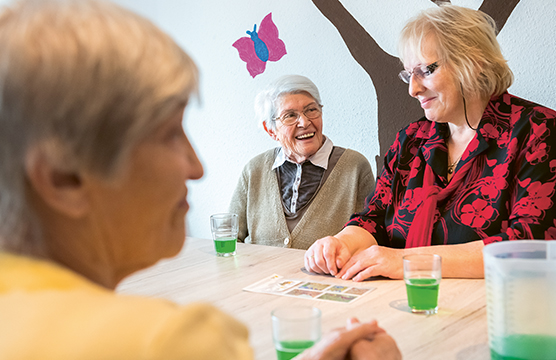 Shared living facility for dementia sufferers: rising to everyday challenges together
Particularly in old age, many people are forced to live with an illness that calls for a particular form of support: dementia. The condition affects around 1.7 million people in Germany, a figure that is set to rise to three million by 2050 due to demographic change. In order to demonstrate our commitment to working towards solutions in this area, too, we opened the first shared living facility for dementia sufferers in Vonovia's portfolio in Essen in November 2018. With the support of the nursing care provider Humanika, the facility allows up to ten residents suffering from dementia to live largely independently.
The shared facility features individually designed rooms and communal areas such as a large living room, a kitchen and a bathroom. With professional assistance on hand to help them master the day-to-day challenges that they face – and to provide the appropriate medical care if need be – the residents can enjoy a safe environment that meets their needs and allows them to live largely independently and with the dignity they deserve.
We plan to step up our cooperation with Humanika over the next few years to realize more projects like these in the future.