In order to limit the implications of climate change and to ensure that global warming does not surpass the two degrees mark, our buildings also have to become more environmentally friendly. As a real estate company, we want to play an active role in ensuring that this objective is met.
Doing our bit to protect the environment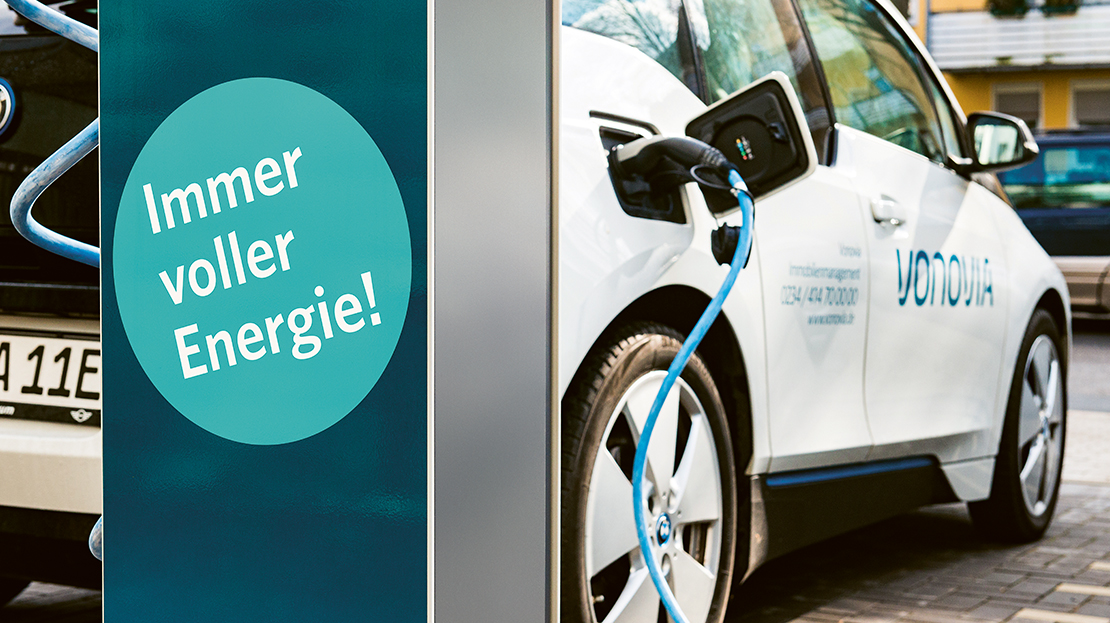 The size of our portfolio entails a tremendous responsibility for protecting the environment. At the same time, however, we cannot lose sight of the cost effectiveness and affordability of our apartments. We are helping to protect our environment first and foremost through our energy-efficient building upgrades aimed at reducing energy consumption and emissions. This is also an area in which the standards that apply to new buildings are much higher than those that apply to our existing portfolio.
We are also realizing modern energy concepts to make a further contribution to climate protection. We already operate 208 photovoltaic plants and have been supplying 450 apartments with biomass district heating since last year. We will be implementing further projects to substantially increase the number of our environmentally-friendly systems over the next few years.
Our coordinated organizational processes also allow us to make a significant contribution to climate protection: Smart route planning for our craftsmen and the high level of digitization inherent in our processes, for example, allow us to avoid a large number of unnecessary trips.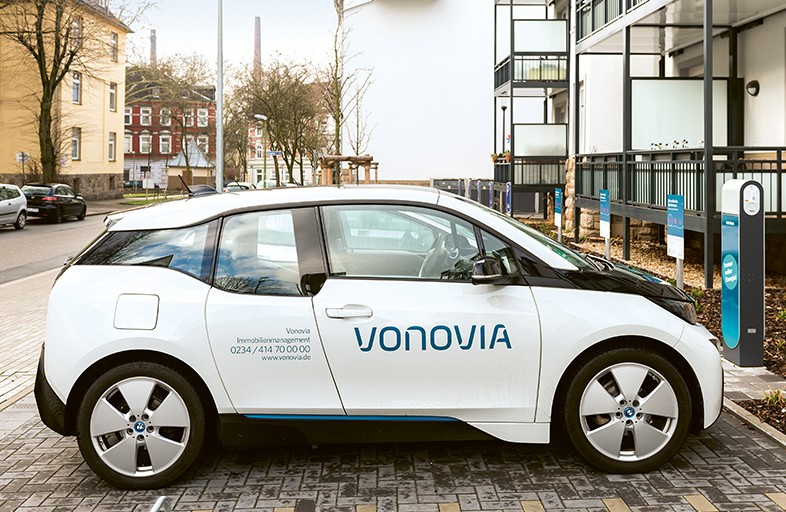 Car sharing mobility concept
The infrastructure in our conurbations is already so advanced that many people can easily do without their own car entirely: Cars are relatively expensive and the space used to park them could otherwise be used for residential or open spaces. And that's not to mention the fact that they are bad for the environment. Last year, these concerns prompted us to think about more contemporary approaches to mobility: We have been offering tenants in our neighborhoods car sharing services available directly outside their front door since the middle of the year. Our partner in this initiative is Flinkster, the car sharing network with the highest level of coverage in the German-speaking world. A second exclusive partner is the shared mobility provider MOQO HOME.
Our tenants can book car sharing services quickly and easily using the website of the partner concerned. The car they choose is unlocked, and then locked again after its return, using a cellphone app. The costs are billed directly via the cooperation partner. The vehicles on offer include small cars for the city and station wagon models for family outings or bigger shopping trips.
After the concept was rolled out in the Stuttgart, Berlin, Frankfurt, Düsseldorf, Essen and Dresden regions in the summer, tenants in Kiel, Bremen, Dortmund, Duisburg, Frankfurt, Mannheim and Freiburg are now also able to use the convenient system to collect their cars and then park them in the designated areas once their trip is complete, with no stress involved. The next step in the project will involve the installation of electric charging stations in car sharing parking lots. The first electric charging station in Vonovia's portfolio has already been installed in the Eltingviertel District in Essen.