Management Board
The Management Board of Vonovia SE consisted of four members as of December 31, 2018.
Rolf Buch
Chairman of the Management Board (CEO)
As Chief Executive Officer, Rolf Buch is responsible for transactions, general counsel, investor relations, HR management, auditing, corporate communications, the Management and Supervisory Board offices, sustainability and land management. Before joining the company in 2013, Rolf Buch was a Member of the Management Board at Bertelsmann SE and Chairman of the Management Board at Arvato AG. During his time at Arvato, the company grew into a global BPO service provider with over 60,000 employees in more than 40 countries and became the fastest-growing division of Bertelsmann SE. Rolf Buch began his career at Bertelsmann in 1991 after studying mechanical engineering and business management at RWTH Aachen University.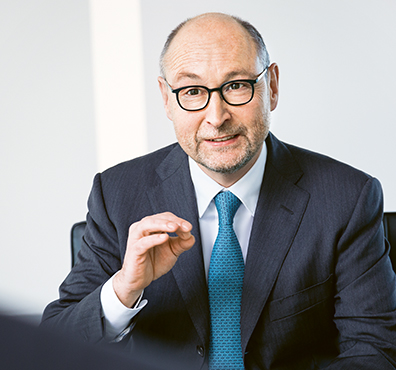 Klaus Freiberg
Member of the Management Board (COO)
As Chief Operating Officer, Klaus Freiberg is responsible for product management, IT, customer service, residential environment, technical service, engineering and the local rental business in the various regions (north, south, southeast, east, central, west). He held various leadership positions within the Arvato Group (Bertelsmann) in the period between 1995 and 2010, where he assumed responsibility for, and worked on the optimization of, the Service Centers of Deutsche Post and Deutsche Telekom, among other things. Klaus Freiberg is a recognized expert in making companies customer-focused. Klaus Freiberg completed his degree in history, social sciences and economics at the Westfälische Wilhelms University of Münster in 1990.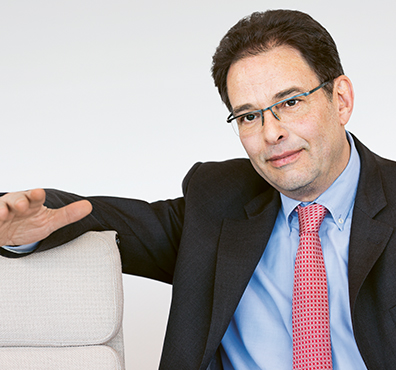 Helene von Roeder
Member of the Management Board (CFO)
Helene von Roeder has held the position of Chief Financial Officer on the Management Board of Vonovia SE since May 2018 and is responsible for controlling, finance, accounting, tax, property evaluation, central purchasing, insurance and Immobilien Treuhand. Before joining Vonovia, she headed Credit Suisse's business in Germany, Austria and Central and Eastern Europe (CEE) as CEO Germany from 2014. She began her career at Deutsche Bank in London in 1995 after studying theoretical physics in Munich and theoretical astrophysics in Cambridge. She worked for UBS AG in Frankfurt and London from 2000 to 2004, before moving to Morgan Stanley Bank AG in Frankfurt, where her most recent role was Head of Global Capital Markets for Germany and Austria, Member of the Management Board of Morgan Stanley Bank AG.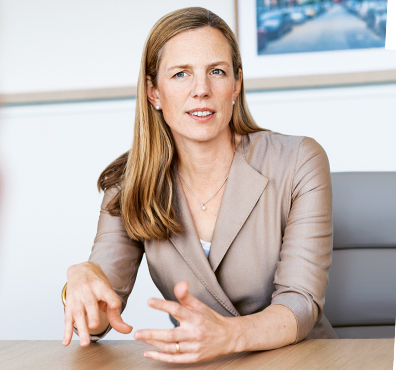 Daniel Riedl
Member of the Management Board (CDO)
In this role as Chief Development Officer, Daniel Riedl is responsible for development in Austria, development in Germany and operating business in Austria. Daniel Riedl is a graduate in business administration from Vienna University of Economics and Business and a Fellow of the Royal Institution of Chartered Surveyors. Daniel Riedl has around 20 years' experience in the real estate industry, with more than ten of them spent at Management Board level. He served on the Executive Board of IMMOFINANZ AG from 2008 to 2014. He led BUWOG AG to a successful stock exchange listing in April 2014 and was the company's CEO until its delisting at the end of 2018.