& not or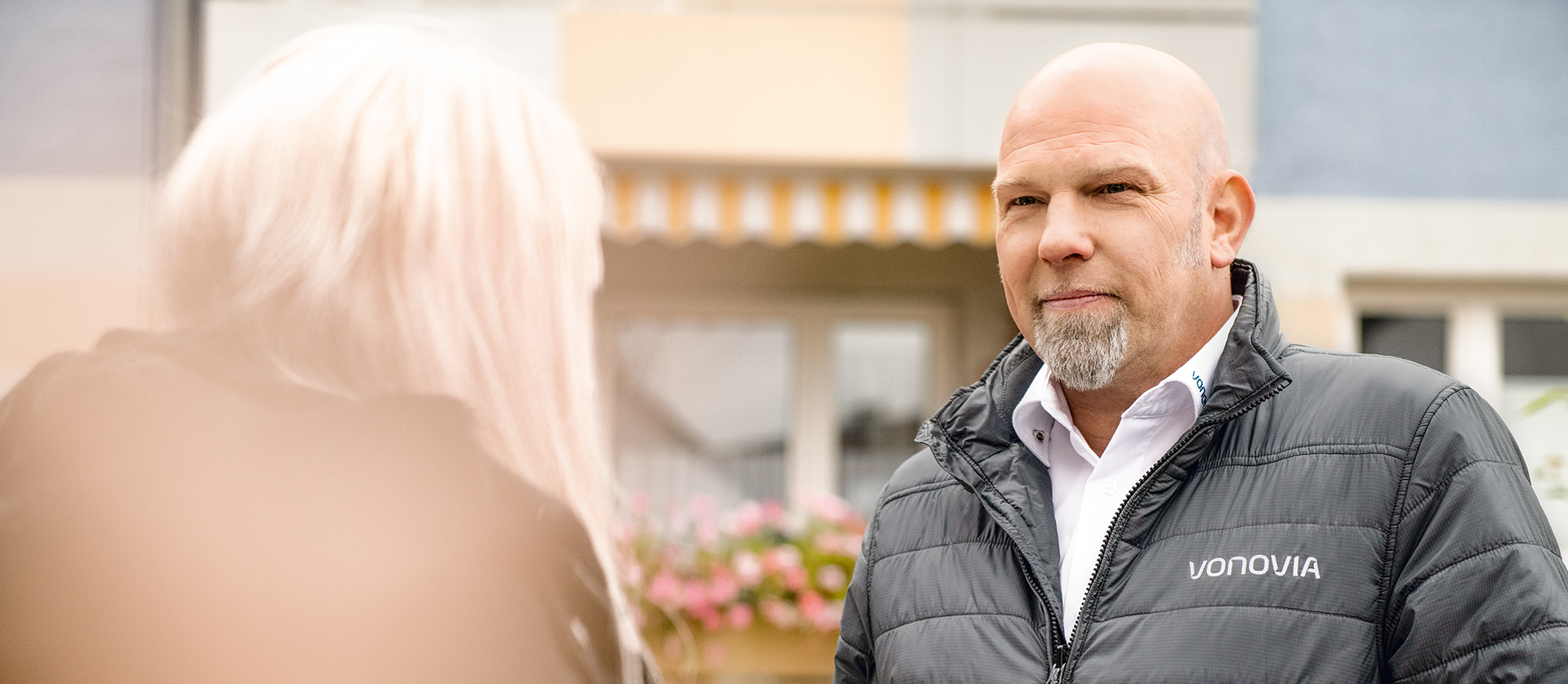 & not or
As part of society, we are ready to face the challenges of the residential property market. This involves entering into dialogue with our partners and taking responsibility in our day-to-day work. We provide our customers with modern homes and make sure that they feel comfortable in our neighborhoods.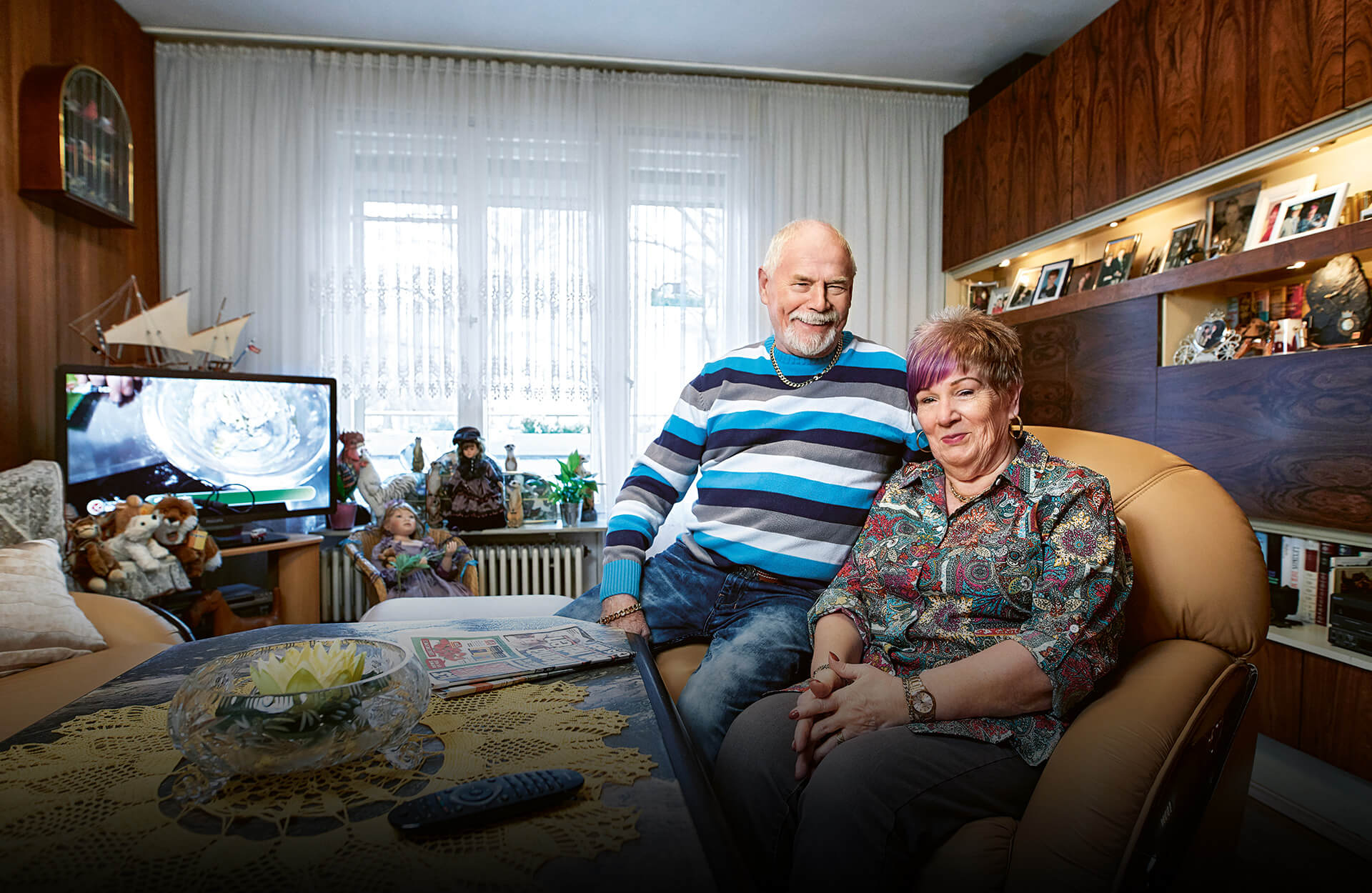 able to stay not forced to leave
Our customers are getting older.
We make sure that they can stay in our apartments for a long time, even in old age.
Customer needs change over time
Particularly in old age, tenants want to be able to get around their homes safely and know that they can afford to pay their rent.
We are renovating at least every third
existing apartment that is newly let to make it senior-friendly.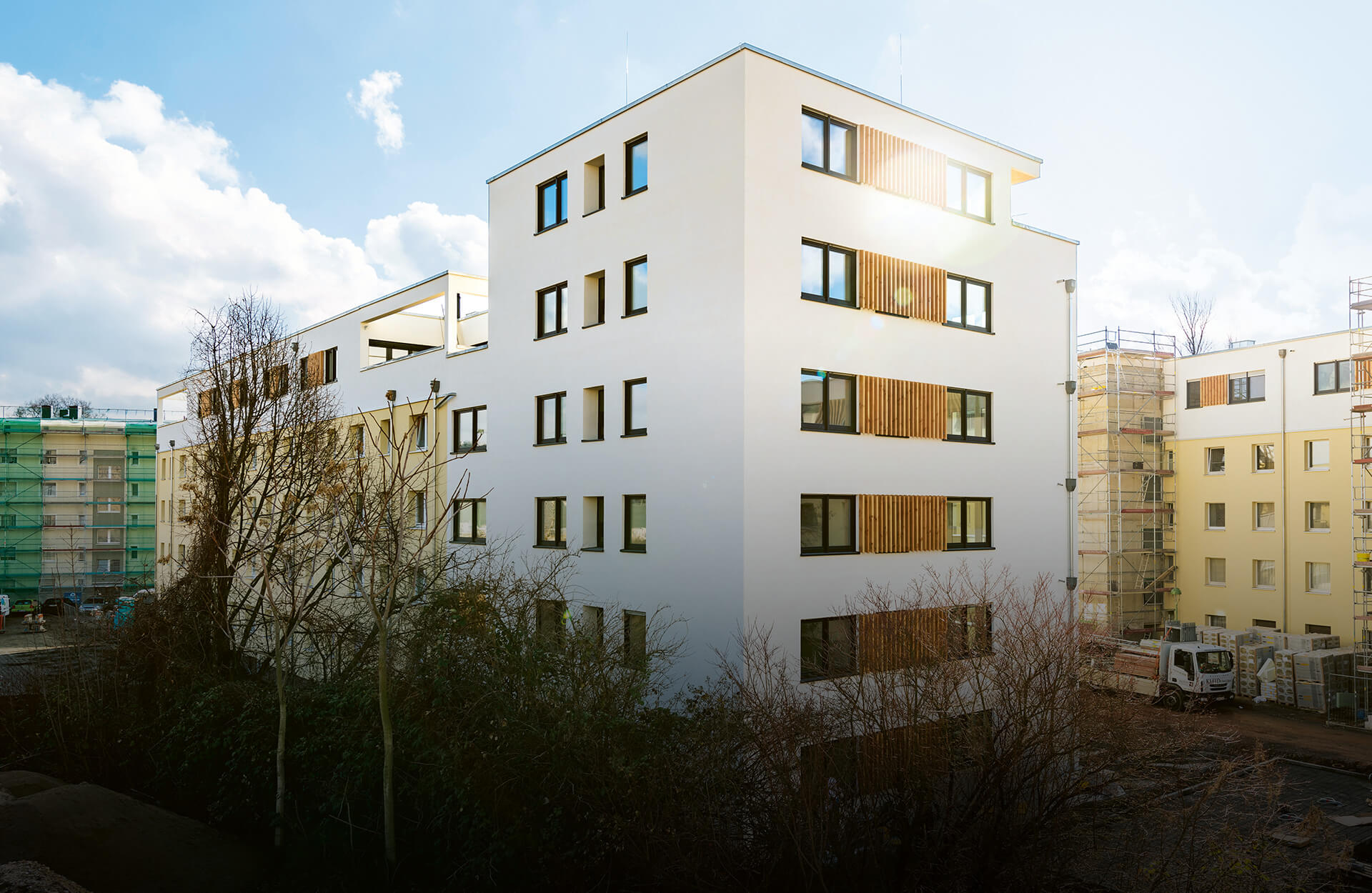 engaging not by­standing
We are building new and affordable homes.
Our construction activities pay particular attention to the needs of families and older people.
Needs-based and with a sense of proportion
In Frankfurt, too, finding an affordable home can be a real challenge for families. This is why we are also building four-room apartments and voluntarily limiting the rent for many of the new apartments we are planning to € 10 per square meter.
12,000
apartments will be built by Vonovia in the short term in areas faced with serious housing shortages.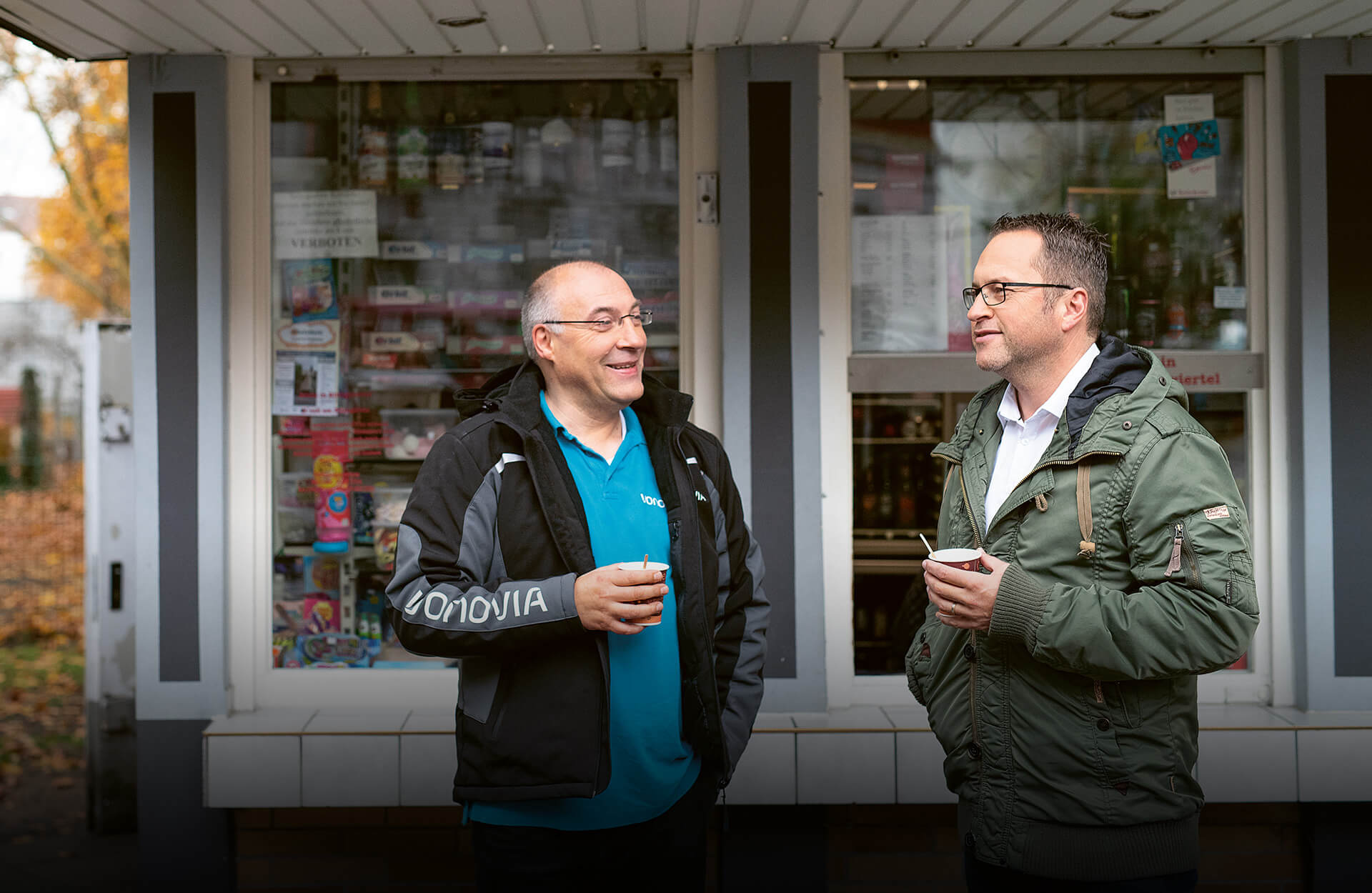 local not remote
We offer our customers a whole range of ways to get in touch with us.
We are also always available on location.
A familiar face
Ralf Feuersenger (right) has been responsible for the Eltingviertel district in Essen since 2015. He contributed his ideas and commitment to help shape the development of this model neighborhood. Today, almost everyone here knows him.
3 out of 4
of our employees are based on location, where they are responsible for making sure that our customers feel at home in their neighborhoods and apartments.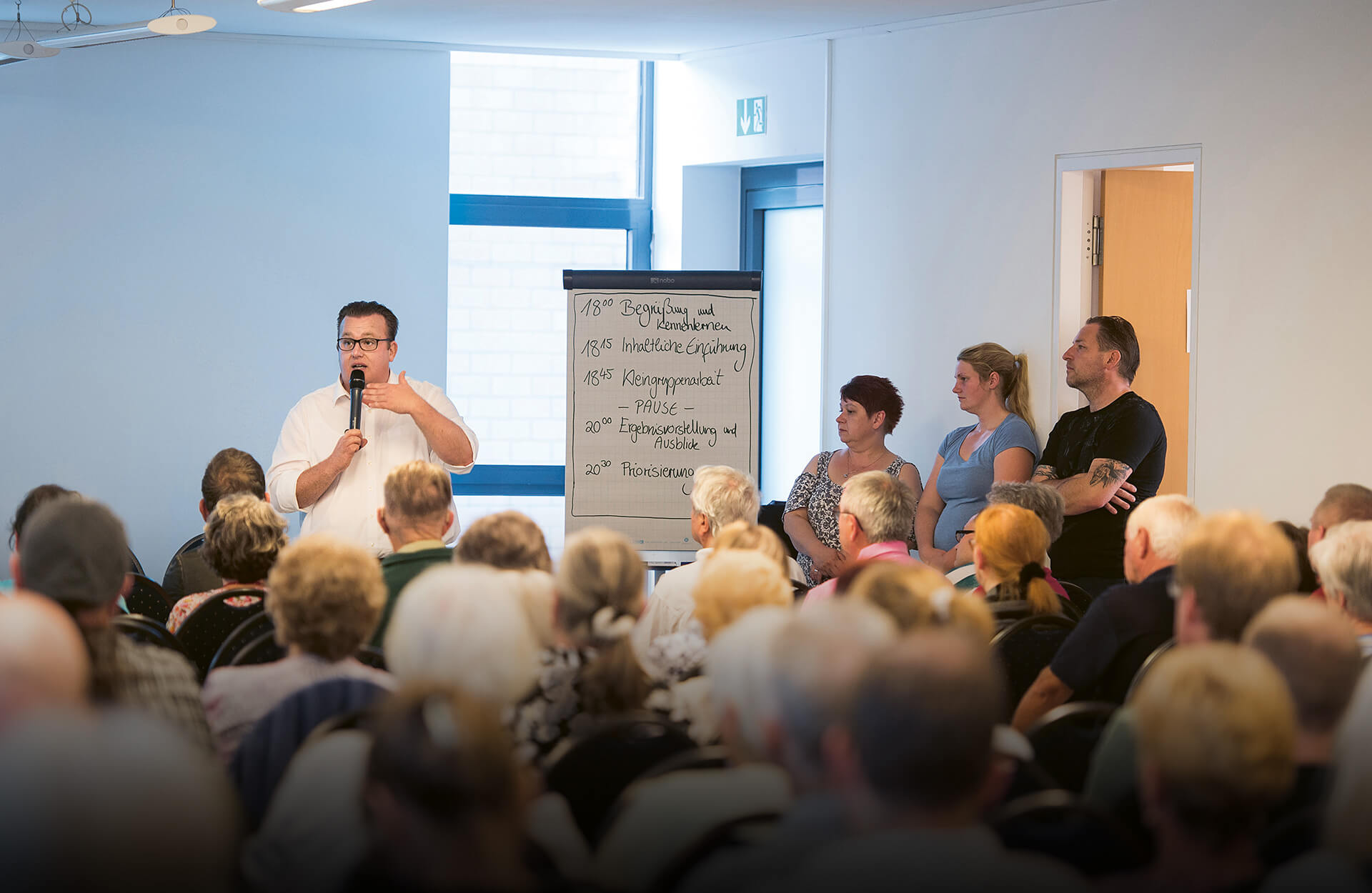 united not divided
Our customers are important to us.
This is why we actively seek dialogue and find solutions that we can pursue together.
Finding solutions together
Sebastian Krüger is a Regional Area Manager at Vonovia in Berlin. He invites residents in Reinickendorf to tenant workshops where they can discuss ideas and inspiration for the future of their neighborhood.
On an equal footing
Many issues can be resolved better when you talk face-to-face. Tenant events are a perfect opportunity for this sort of discussion.